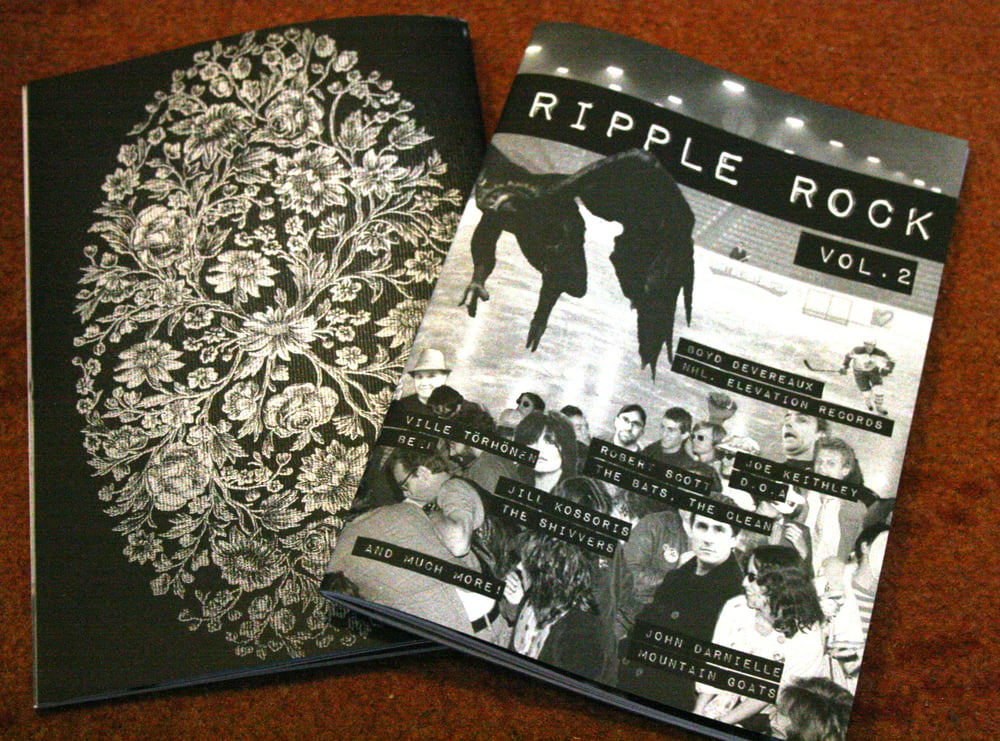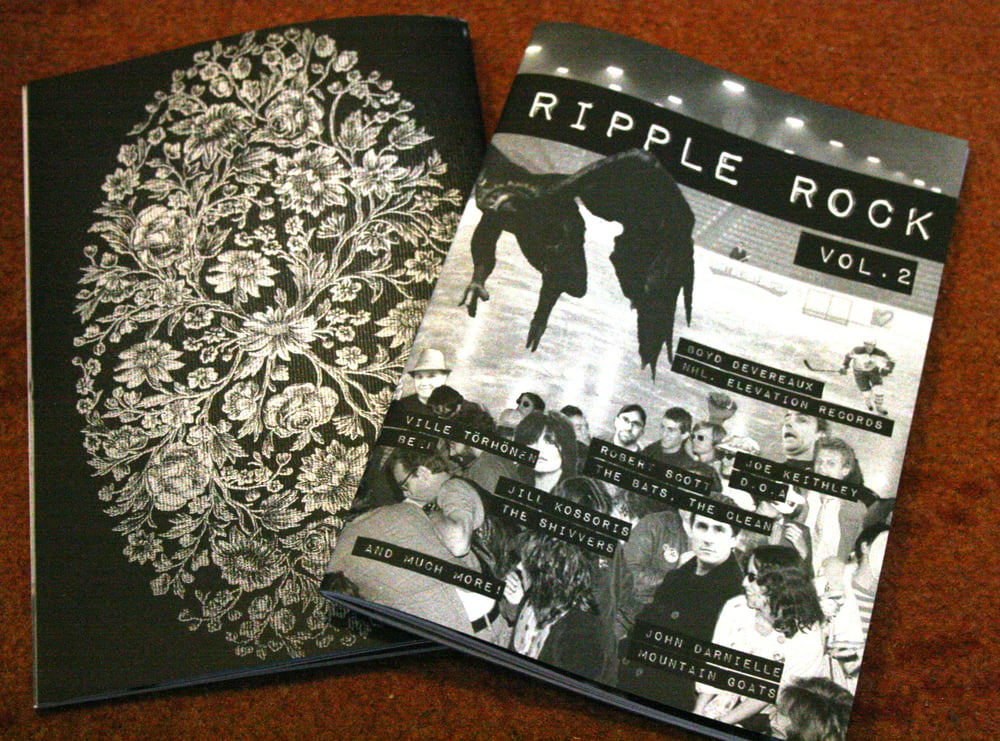 Ripple Rock #2 - Kings of Punk, Hockey and Beer
€4.00
Ripple Rock #2 - Kings of Punk Hockey and Beer is the second issue of the Ripple Rock zine. This issue includes the following interviews:
John Darnielle (The Mountain Goats)
Swampland
Joe Keithley (D.O.A.)
Scott Hedeen (Burnt Hickory Brewery)
Ville Törhönen (Beer expert)
Boyd Devereaux (Detroit Red Wings, Edmonton Oilers, Phoenix Coyotes, Elevation Recordings, etc)
Chris Parker (The Chain Letters)
Robert Scott (The Clean, The Bats, etc)
Jill Kossoris (The Shivvers)
Plus articles on Jay Reatard and the Milwaukee 1973-82 punk scene.